Ask anyone who remotely knows the city which is the most enviable residential locale in Coimbatore and you will get one common answer – Race course.
Why all this fuss about Race Course? Let's take a short trip down memory lane –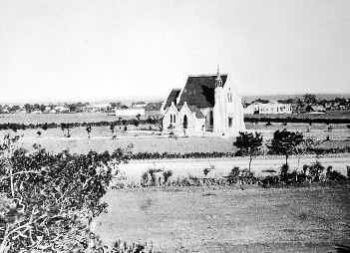 Back in the day, Horse-racing or better known as the "Sport of the Kings" was one of the English's most favorite pleasures. In the year 1815, Race Course was named the official horse-racing track by the British who settled in Coimbatore. John Sullivan, the then-collector of the city, appointed a special team just to lay the road and beautify this particular stretch by planting trees on either side in order to re-create a typical British boulevard.
The Coimbatore English Club was established in Race Course during the year 1873, where the British elite would spend their leisure hours in keeping with Victorian ethics and imperialistic prestige. Soon after, Race Course gained a reputation of being a residential paradise, home to most of the influential families in the city. In the 1900's many palatial bungalows with sprawling lawns owned by the city's homegrown industrialists mushroomed along the contours of this most-coveted stretch making it the city's most "posh" address even in those days.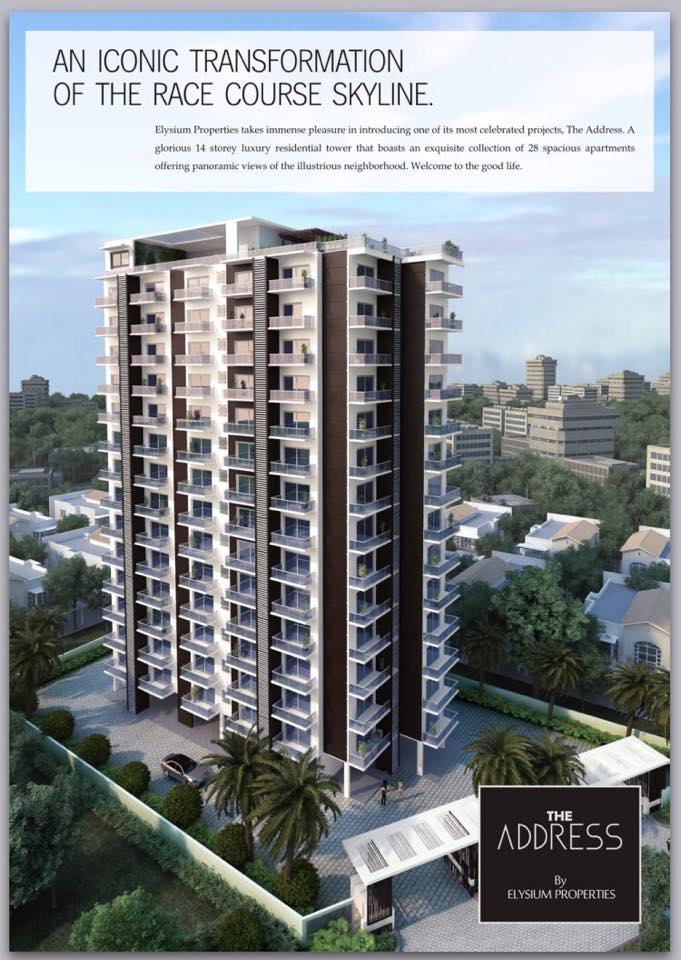 Even today, Race Course is bustling with life like never before. The finest 5 star hotels, upscale restaurants, elite recreation clubs and chic boutiques have made it the heart and soul of Coimbatore. The beauty lies in the fact that even through all this development and activity, this illustrious location has still managed to retain its quaint, old-world charm
So now its pretty obvious why Race Course would be any true-blood Coimbatorean's dream home locality. Elysium Properties has made it easier to get one step closer to that dream by introducing one of its most celebrated projects, The Address. A chance to live it up in the center of it all. A glorious 14 storey luxury residential tower that boasts an exquisite collection of 28 spacious apartments offering panoramic views of the illustrious neighborhood.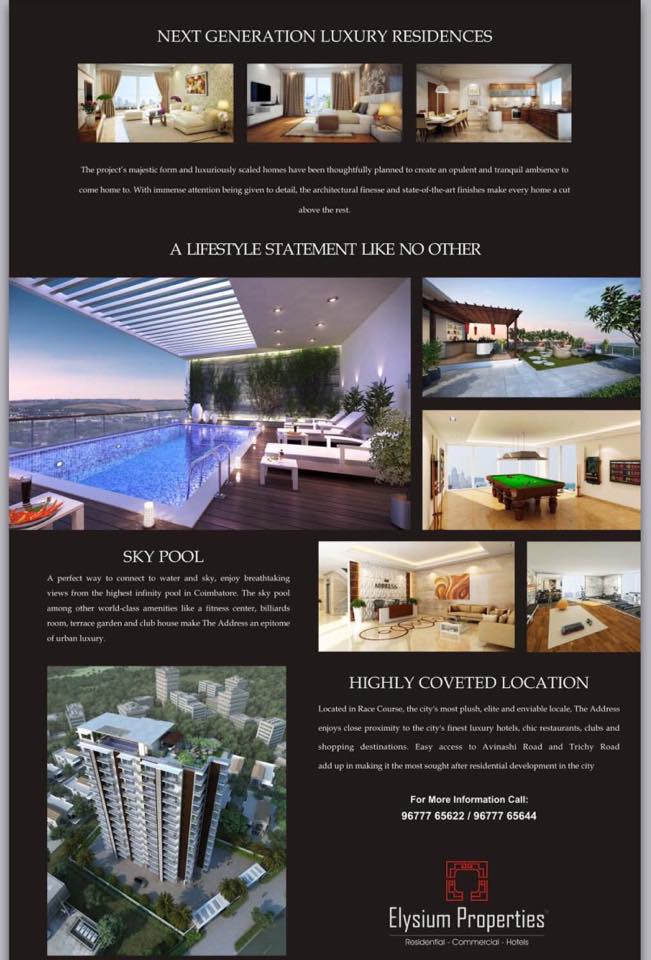 The project's majestic form and luxuriously scaled homes have been thoughtfully planned to create an opulent and tranquil ambience to come home to. With immense attention being given to detail, the architectural finesse and state-of-the-art finishes make every home a cut above the rest. With exciting features like the Sky Pool, Terrace Party Lawn, World-Class Gymnasium, Fitness Center, Billiards Room, Entertainment Zone and Club House ensures that you never run out of things to do at home!