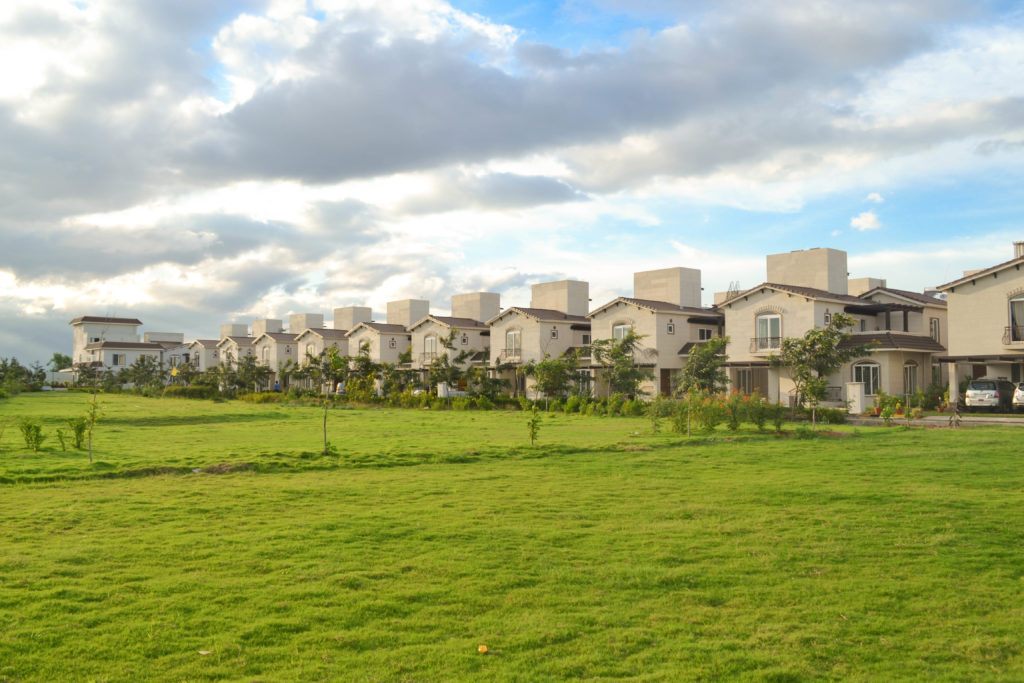 Isn't there something mesmerizing about watching the first rays of the sun fall on a row of beautifully built houses? Lighting up the street, making the lush greenery exude a warm glow, the sheen and glisten of yellow rays on the brilliant blue waters of the swimming pool….Sounds fabulous. But true? Yes.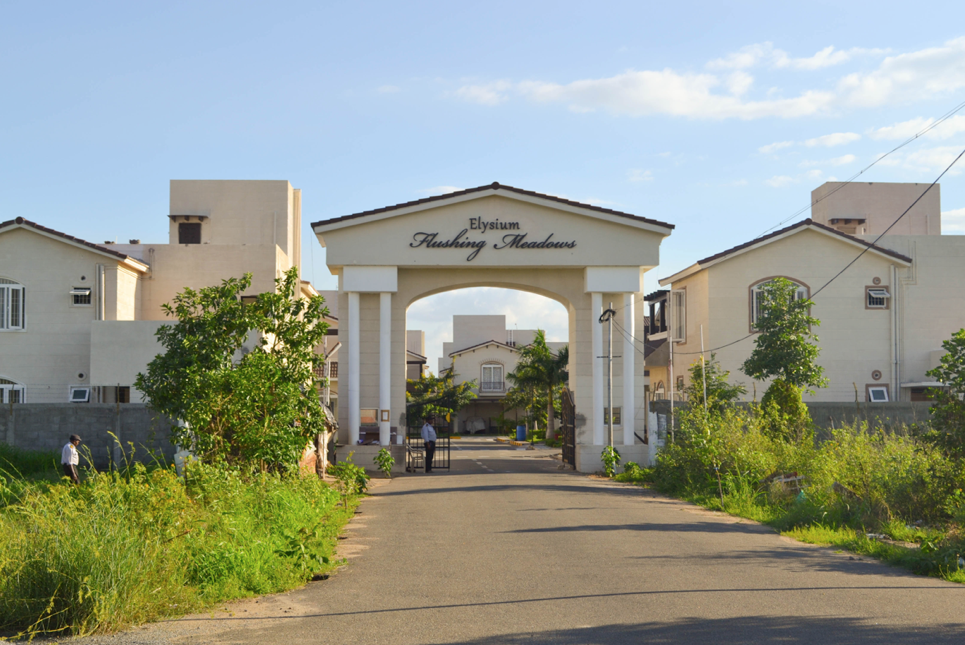 Welcome to the fresh new world of Flushing Meadows, the world of magnanimous spaces, verdant greenery, floating water bodies and heavenly fragrances. It is a world of enchanting living, articulated with the finest of international luxury and tradition.
Entrance to Elysium Flushing Meadows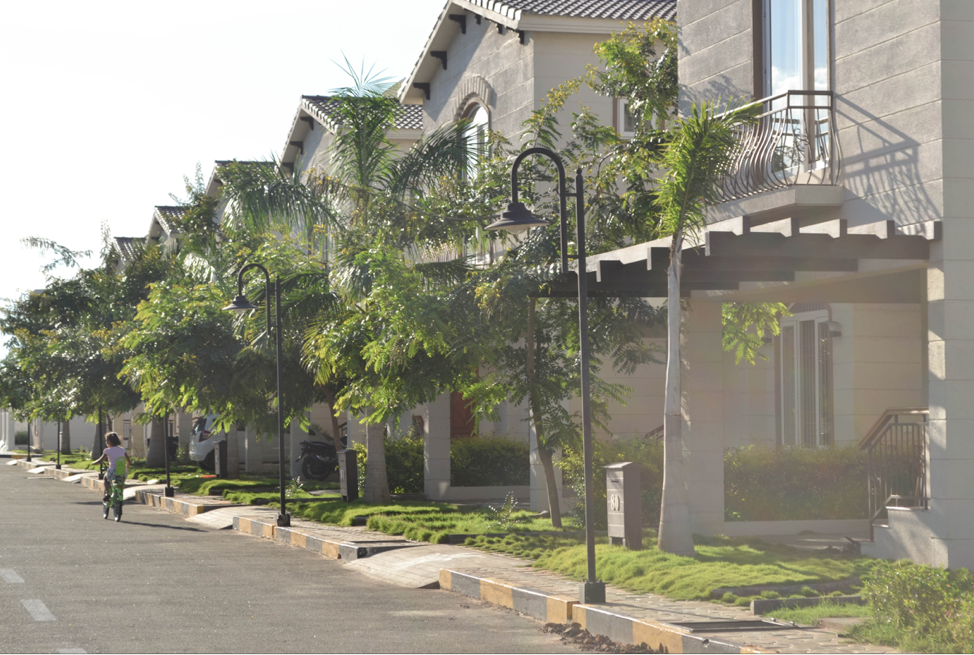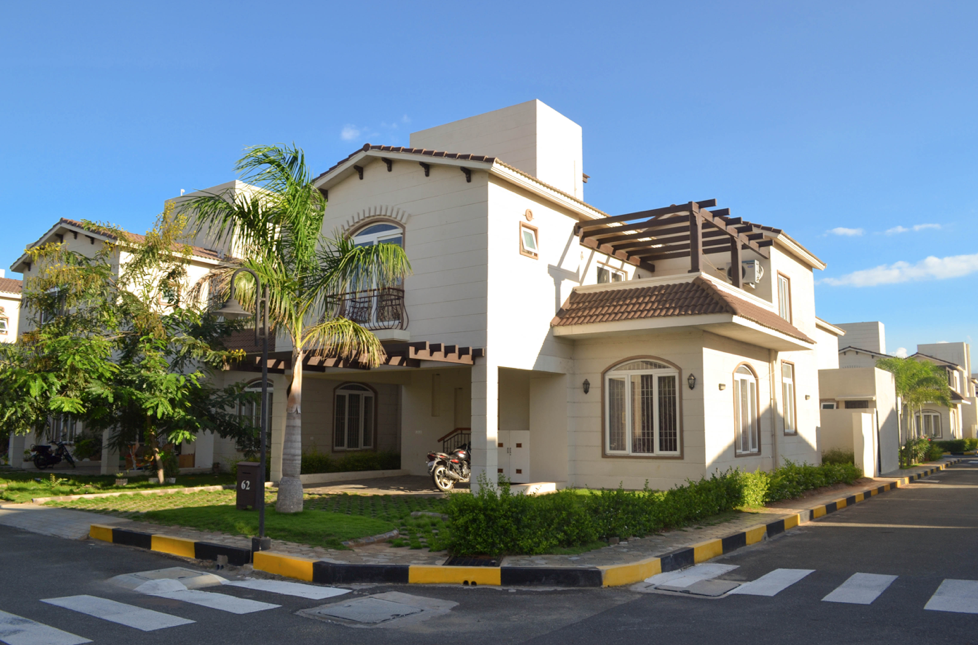 Each estate is an epitome of comfort with ethnic and luxurious amenities. Amid elegant aesthetics and distinctive architecture, these private villas unfold an unparalleled living experience. Our dedication to design and detail generates a sophisticated ambience, making Flushing Meadows the finest integrated development in the city.
This property development in Coimbatore is spread across 15 acres of lush green nature and is embellished with 126 exquisite villas.
Or Call – +918144000999 for any information on our other villa projects.